Palliser Ridge shears 6,000 ewes twice a year, in February and August, and 9,000 lambs once a year, in February. This equates to roughly 40,000kgs of wool coming off our flock annually. Our farm is one of the many New Zealand sheep operations who both supply and share hold in Wools of NZ, a company hands on with marketing our wool products both domestically and overseas.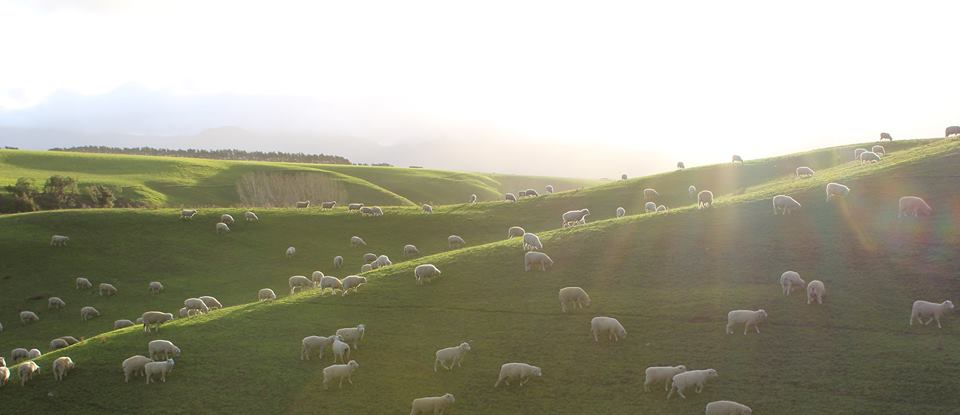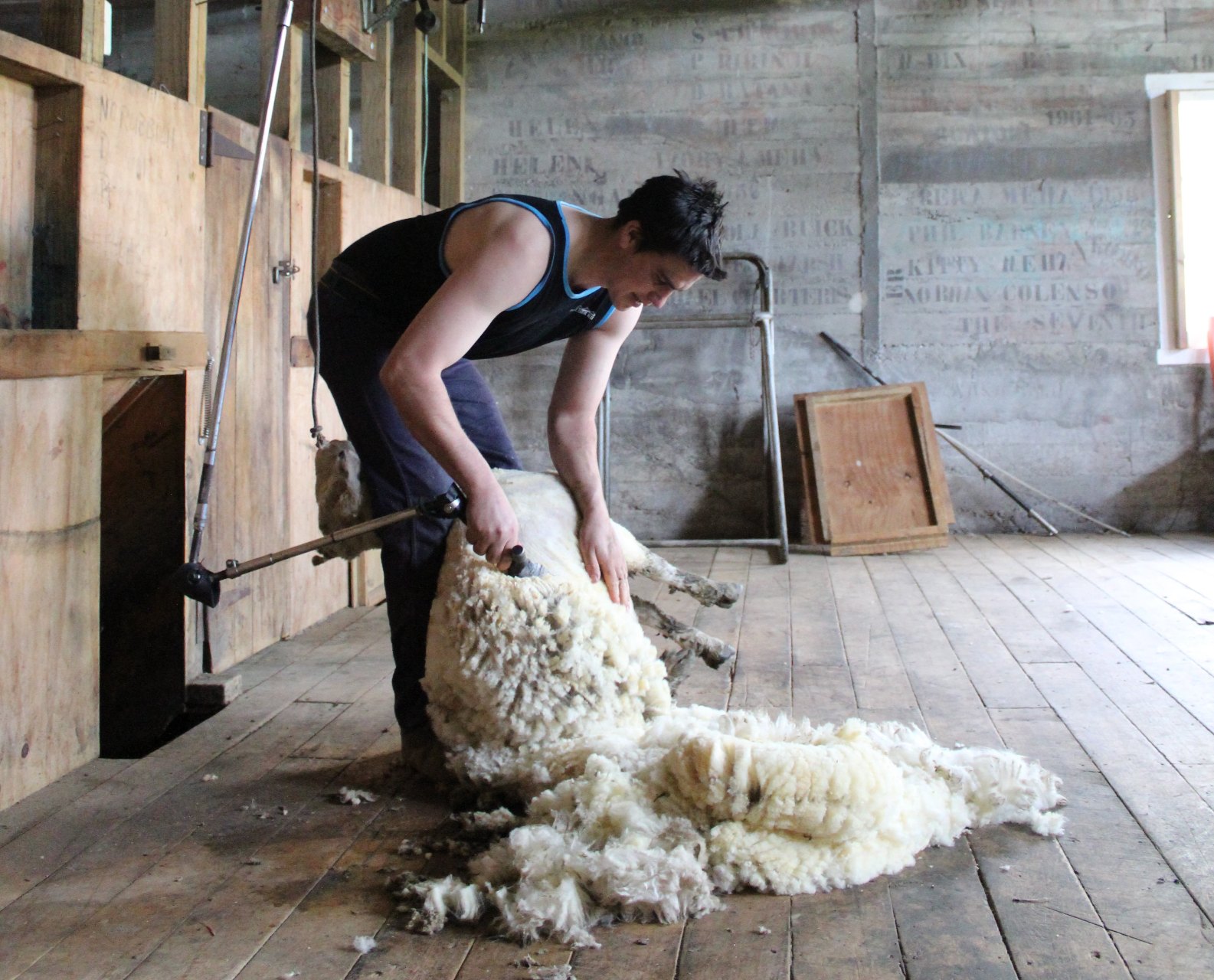 The wool that is taken off of our lambs is around the 29 micron mark, which tells us that it's well suited to products such as clothing like jerseys, socks and scarves, as well as insulation and carpet. Wool is a product with a large number of benefits, health and otherwise. It's a natural solution when insulating the house and carpeting the home, it's a breathable fibre and perfect for keeping you warm in the colder months. It's also a New Zealand produced alternative to many imported synthetic products. Learn more about the benefits of wool here.
The Palliser Ridge Lambs Wool is perfect for outer garments such as blankets, cardigans and jerseys, scarves, hats and much more.
Partnerships with fellow New Zealand businesses such as New Zealand Natural Clothing and Inter-Weave have allowed for larger scale production of both fashion and home based wool products.
See here for our range.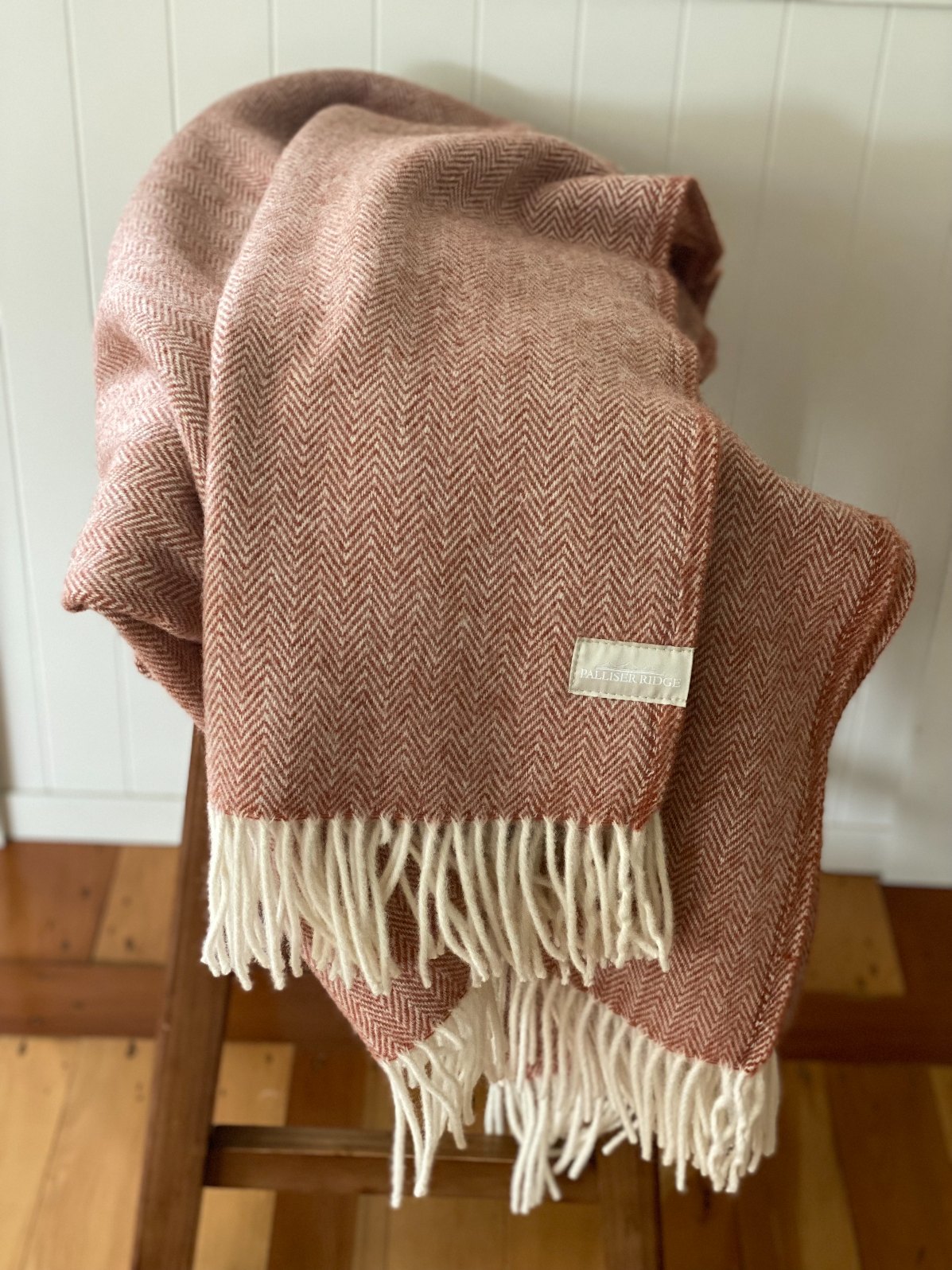 We are excited to share with you our very own Palliser Ridge Lambs Wool yarn, grown naturally down in the South Wairarapa of New Zealand.
Taken from our latest lamb shear, and sent to the Hawkes Bay Wool Scours, our Lambs Wool is then spun into yarn by our friends at Woolyarns in Wellington.
The yarn comes in a range of colours, and in the double knit (8 ply), it's perfect for handknitting, crocheting and dyeing.
This yarn goes on to be used in a range of classes available at our Woolshed too, bookings essential.